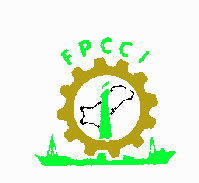 Federation of Pakistan Chambers of Commerce & Industry
FPCCI
---
presented in cooperation by
G-77 Network of Chambers of Commerce
IBNet
---
The Federation of Pakistan Chambers of Commerce & Industry (FPCCI) which enjoys the status of the apex body of trade and industry has a significant and most distinguished role in the economic development of the country. Its primary aim is to promote, encourage and safeguard the interest of private sector in Pakistan and to serve as a bridge between the business community and the government. FPCCI has its fingers on the pulse of the economy and serves as a beacon light for trade and industry.
FPCCI Headquarters - Karachi, Pakistan
FPCCI Overview - An Introduction to the Federation
FPCCI Chambers - Member Chambers in Pakistan
- Send A Message to the FPCCI
GBEx - The Global Business Exchange ®
- The G-77 Network of Chambers of Commerce
---

Finance & Economics - Financial & Economic Market Data

Organizations - Trade Promotion & Other Organizations

Marketplace - Merchants & Commercial Service Providers

News & Research Centre - News & Research Tools
---
The Global Network of Chambers of Commerce
Silk Routes ® - Direct Access to Major Destinations on the Electronic Silk Road
IBCC-Net - The Global Network of Chambers of Commerce ®
IBNet - The Electronic Silk Road ®
To move backward or forward in exact order to all other pages you may have previously viewed, please use the navigation tools included in your Web browser especially designed for this purpose.
---
Copyright © and Contact Information
This document is available at URL>https://g77tin.org/fpccihp.html